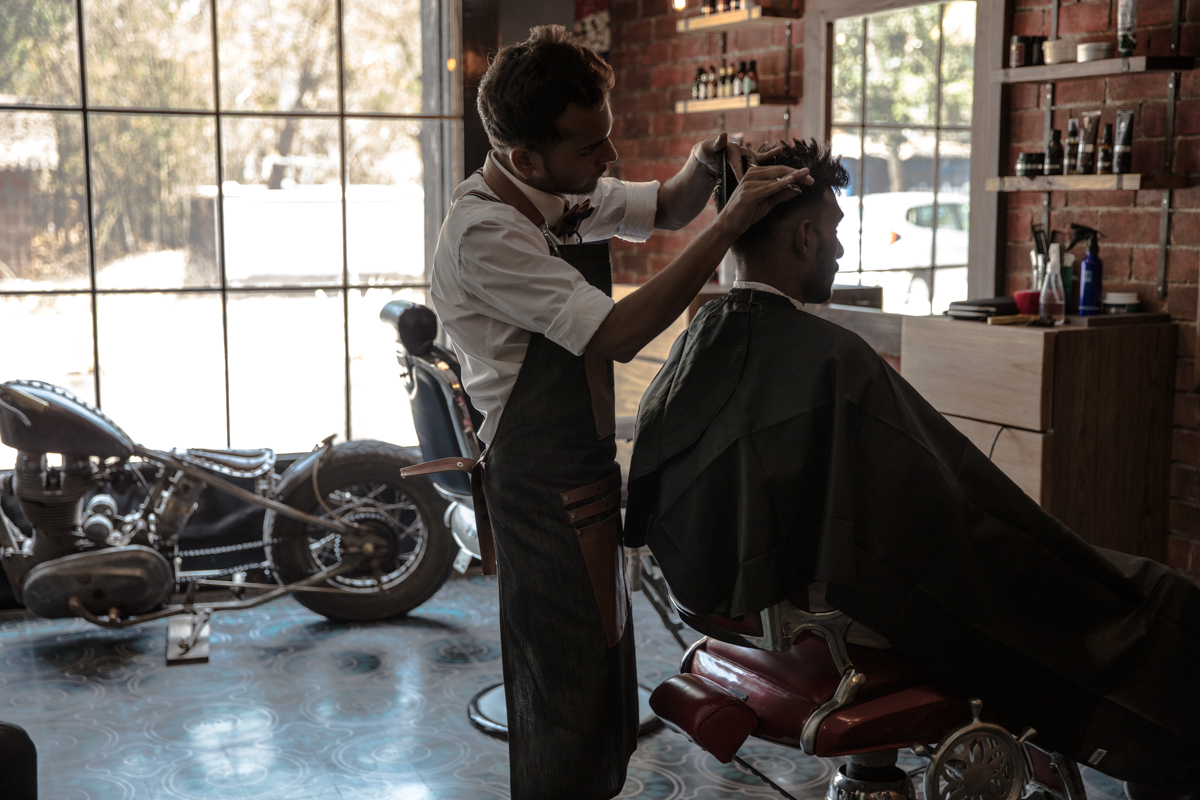 "The Hippest little Barbershop this side of the Himalayas"
Welcome to the Chop Shop; Goa's very own boutique barbershop.
Photos by Martin Prihoda
-Struggling to get a decent beard trim or haircut in Goa?
-Wary of unsanitary roadside barbers?
-Tired of being dragged by your wife/fiancee/girlfriend/mom to bland unisex salons?
we get it. especially that last one.
Unable to get a decent upmarket shave and haircut in Goa, The Chop Shop is the inspired brainchild of Canadian fashion and advertising photographer Martin Prihoda. Along with his wife and partner Tonia Clark, Martin has witnessed the vast and growing demand for premium men's grooming in India.
In a country awash with unisex salons, it was high time to do something very different.
Combining a passion for both motorcycles and a good hot towel shave, Martin opened the Chop Shop Goa in May of 2018. Focussing on exceptional service in a hip, contemporary setting (with a tinge of 1920's nostalgia), the Chop Shop strives for a one of a kind men's grooming experience steeped in a clean and friendly 'man-cave' ambience.
If you need a quick turn around come in for our classic cut and an 'In and out' shave. BUT if what you require is a man-sized pampering, check out any one of our longer services like The Clooney or the Jimmy Dean.
In any case, we're glad you're here. Lets us get you a coffee. Oh and sorry ladies.....this one's for the guys.
Phone
77680 11975
Location
Goa Junction, beside the Vagator Petrol Pump. North Goa India, next to the Thirsty Bear.
Hours
M-Th 11-9
F-Sa 11-9
Su 11-9
tuesday closed.
Sling blade masters
Our barbers are amongst the best of the best. Skillful with a blade and scissors, these boys will ensure that you leave the Chop Shop feeling and looking your ultimate best. Drop by for the pampering of your life!